LEGO Star Wars II PS2 ISO [Español] [MG-GD]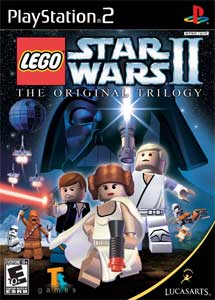 Descarga el juego de Lego Star Wars 2 The Original Trilogy en Español para la consola PlayStation 2 en formato ISO 1 link por Google One y MEGA.
LEGO Star Wars II The Original Trilogy para PS2 Ficha Técnica
Región PAL
Formato: ISO
Región: PAL
Idioma: (Español, En,Fr,De,It)
Plataforma: PlayStation 2
Peso: 894.8 MB
Servidor: MEGA
   Descargar
Servidor: Google Drive
   Descargar
Tutoriales
¿Como descargar?
Para poder extraer este comprimido se necesita la versión de WinRar 5.40 o superior.