WRC 4 PS2 ISO [Español Multi] [MG-GD]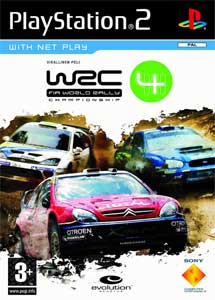 Descarga el juego de WRC 4 The Official Game of the FIA World Rally Championship en Español WRC 4 el juego oficial del FIA World Rally Championship para la consola PlayStation 2 en formato ISO por Google One y MEGA.
INFORMACIÓN
El juego no parece ser compatible con PS2 PAL to NTSC Patcher with Y-FIX para cambiarlo de región. Lo mas recomendable es usar la utilidad "GSM" para que funcione correctamente en los televisores NTSC.
WRC 4 para PS2 Ficha Técnica
Región PAL
Para poder extraer este comprimido se necesita la versión de WinRar 5.40 o superior.
Formato: ISO
Región: PAL
Idioma: (Español, En,Fr,De,It)
Plataforma: PlayStation 2
Peso: 2.06 GB
Servidor: MEGA
   Parte 1    Parte 2    Parte 3
Servidor: Google Drive
   Parte 1    Parte 2    Parte 3
Tutoriales
¿Como descargar?