The Sum of All Fears PS2 CD [Español] [Mega]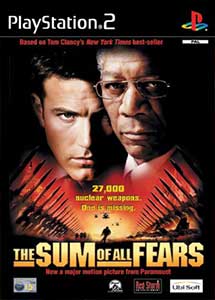 Descarga el juego de The Sum of All Fears en Español Pánico nuclear también conocido como La suma de todos los miedos para la consola PlayStation 2 en formato ISO por MEGA.
The Sum of All Fears para PS2 Ficha Técnica
Región PAL
Formato: BIN/CUE
Región: PAL
Idioma: (Español, En,Fr,De,It)
Plataforma: PlayStation 2
Peso: 465 MB
   Descargar
Tutoriales
¿Como descargar?
Para poder extraer este comprimido se necesita la versión de WinRar 5.40 o superior.
Tactical shooter